FOR IMMEDIATE RELEASE
Contact: news@rackleywar.com
CENTERVILLE, Tenn. (Oct. 17, 2023) – Rackley W.A.R. announced today that Trevor Bayne will drive the No. 25 Rackley Roofing Company, Inc. and W.A.R. Shocks Chevrolet in the NASCAR Craftsman Truck Series (NCTS) race at Homestead-Miami Speedway on Oct. 21.
Bayne said this morning that he was flattered about being asked to share his talent and evaluation with the third year NCTS team.
"I definitely didn't see this coming two weeks ago. This deal came together rather quickly. Willie Allen and Curtis Sutton have been working very hard over the past few years to improve their truck program. The results have shown all season with their consistent top-10 runs.
"I look forward to working together with crew chief Chad Kendrick and the Rackley W.A.R. team and produce a strong run this weekend. Homestead-Miami has always been good to me, including last season when we were on the pole and ran sixth in the Xfinity race. I'm thankful to the group for the opportunity to be back behind the wheel," said Bayne.
Bayne is a native of Knoxville, Tenn. and has amassed more than 350 races to his credit across NASCAR's touring series. He became the youngest driver to ever win the Daytona 500 in 2011 at the age of 20 – a title he still holds today. In addition to competing in select NASCAR Xfinity Series events in 2023, Bayne is also a color analyst on FOX Sports 1 Network's Race Hub television show and NASCAR Raceday.
"The team is definitely looking forward to our partnership with Trevor for Homestead-Miami," said Willie Allen, president of Rackley W.A.R. "Trevor brings a lot of very good experience to the table, and he will be a good measuring stick to help evaluate some of the things we are working on moving forward."
This will be Bayne's first start in a NASCAR truck since he ran some eight events in 2020, which included a best finish of second at Talladega Superspeedway.
Chandler Smith piloted the No. 25 for the team at Talladega Superspeedway to a fourth-place finish. The driver for the final event of the 2023 race season at Phoenix Raceway will be announced soon.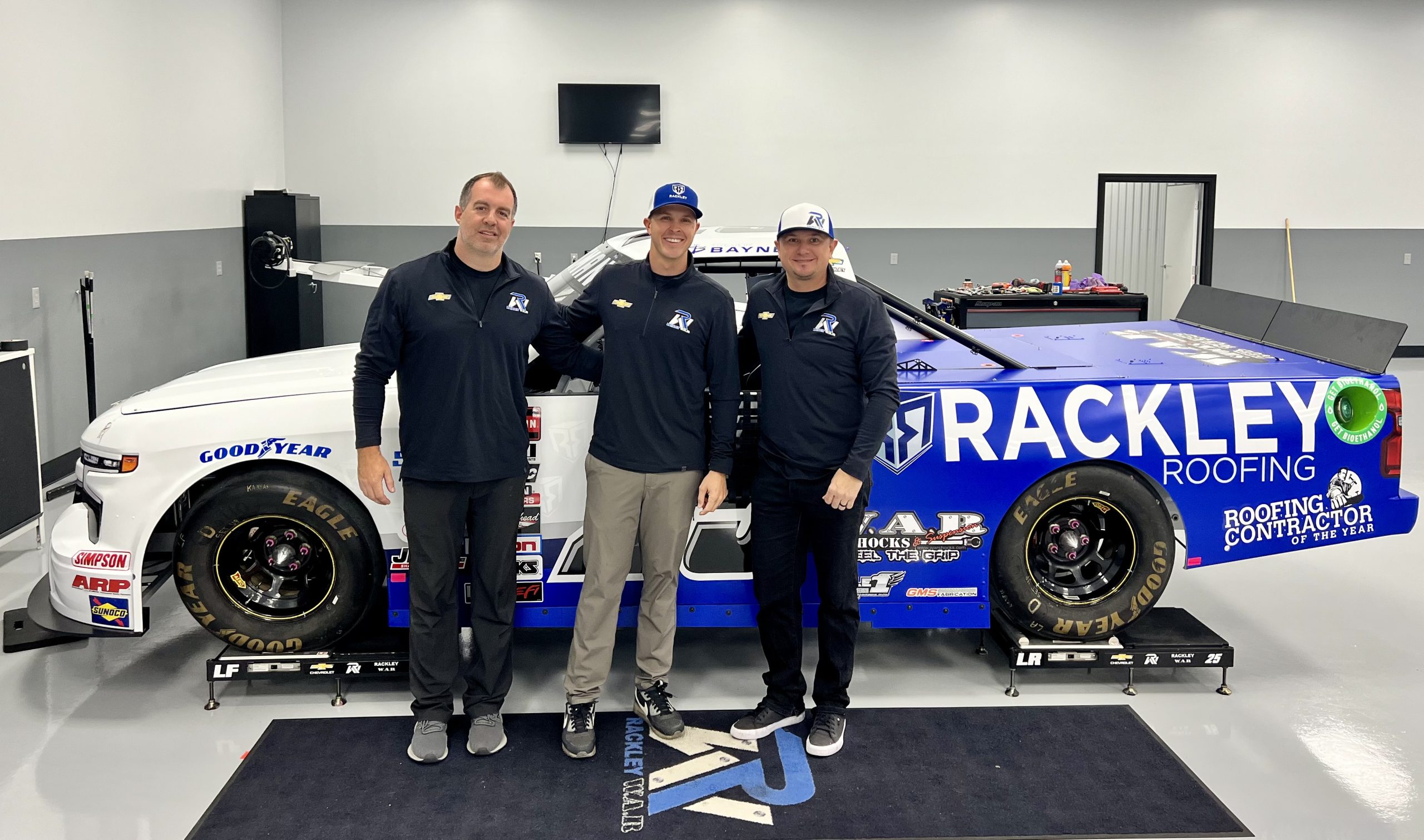 ###
ABOUT RACKLEY W.A.R.
Rackley W.A.R. offers motorsports competition, development, marketing, management, and a suite of other industry-related services for professional race car drivers, race teams and industry sponsors. Rackley W.A.R. competes nationally in the NASCAR Craftsman Truck Series as well as operating a driver development program based at Nashville Fairgrounds Speedway in regional Super and Pro Late Model events. Rackley W.A.R. is headed and co-owned by Curtis Sutton (Rackley Roofing, Inc.) and Willie Allen (Willie Allen Racing and W.A.R. Shocks).