Gavan Boschele Joins Rackley W.A.R. Driver Development Program
MOORESVILLE, N.C. (May 23, 2023) – Fifteen-year-old racer Gavan Boschele is joining Rackley W.A.R.'s Driver Development Program for the 2023 season. The partnership will begin with the CARS Solid Rock Carriers Tour event at Tri-County Speedway in Granite Falls, North Carolina, on Saturday, May 27. Boschele was named a Chevrolet development driver in March 2022, and has been getting acclimated to Pro and Super Late Model racing while also continuing to compete and win on dirt in Winged Sprint Cars, Midgets and Micros.
The up-and-coming driver is eager to work with Rackley W.A.R. President and COO, Willie Allen, who oversees the organizations driver development program.
"I'm really excited to join the Rackley W.A.R. team," said Boschele. "They've obviously had a lot of success in the past and already even more this year. They have a great program and overall team, and I'm really looking forward to working with Willie and the entire organization. This is a great opportunity for me on the pavement, and I'm thankful for the opportunity and excited to get going. I know that I still have a lot to learn in the pavement world; but I can guarantee that I'll work incredibly hard to do what needs to be done to get better and have success with this team. Every time that I'm in that car they'll get everything that I have to win the race, learn as much as possible and not let my team down."
The 2007 NASCAR Craftsman Truck Series Rookie of the Year and 2015 Pro Late Model Champion at Nashville Fairground Speedway, Allen is using his extensive experience to help grow the next generation of asphalt racers.
"Our team is extremely happy to announce the addition of Gavan to our aggressive 2023 Late Model program," said Allen. "We have stepped up our total motorsports game this year to an all-new level of competition across the board, from Late Models to NASCAR Trucks. Gavan, with his experience and success, brings a lot to our program and we feel that we, in turn, offer the perfect next-level home as he continues to grow his Pro and Super Late Model asphalt career. This entire team is looking forward to bringing Gavan into the family on a multi-race level for the remainder of the year."
Boschele will be joining a program that includes drivers Carson Brown, Dawson Sutton and Connor Zilisch. Rackley W.A.R. also fields the No. 25 and No. 26 Chevrolets in the NASCAR Craftsman® Truck Series.
Willie Allen, co-owner of Rackley W.A.R. expressed that the team is identifying new partners such as RYTASH® and that their growth pattern is a perfect fit with that of the race team.
"We are really pleased to welcome Ryan and Tag Kent to our program. They are a young company on the cutting-edge of their business and have grown at a very commendable rate. As they look toward their next chapter of success, it's exciting to know that we were chosen as their chief marketing partner. They have great, second-to-none tie down products; we use them on our haulers for our race trucks and cars, as well as tool boxes. They are exactly the type company we seek as a strategic alliance. This is the beginning of what we see as a longer-term relationship."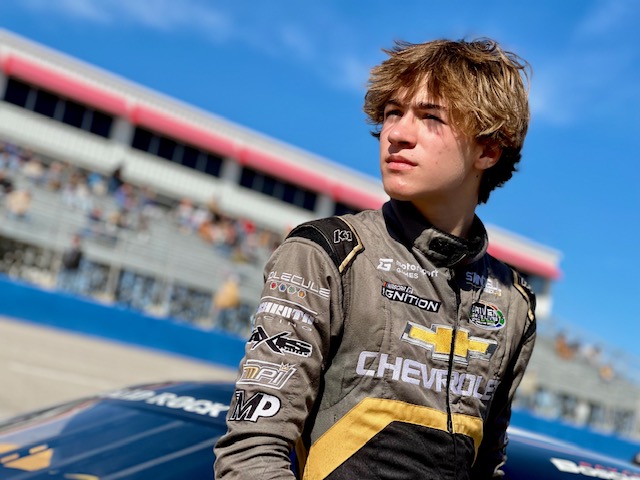 ABOUT RACKLEY W.A.R.
Rackley W.A.R. offers motorsports competition, development, marketing, management, and a suite of other industry-related services for professional race car drivers, race teams and industry sponsors. Rackley W.A.R. competes nationally in the NASCAR Craftsman® Truck Series with driver Matt DiBenedetto as well as operating a driver development program based at Nashville Fairgrounds Speedway and in regional Super and Pro Late Model events. Rackley W.A.R. is headed and co-owned by Curtis Sutton (Rackley Roofing, Inc.) and Willie Allen (Willie Allen Racing and W.A.R. Shocks, LLC)
Photo Courtesy of Lexi Lovelace